Edinburgh/South
The South of
Edinburgh
includes the Meadows and popular residential areas such as Bruntsfield, Morningside, Marchmont and Newington. To the west it's bordered by the Union Canal and Lanark Road. To the south, the city boundary roughly follows the A720 city bypass and crest of the Pentlands. However this page also includes a few attractions, especially Rosslyn Chapel and Pentland Hills Regional Park, that are beyond the city but better accessed from here than anywhere else.
Get in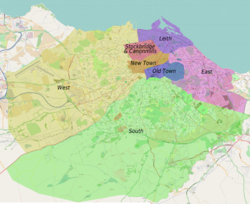 South Edinburgh has
West
Edinburgh on its north-western boundary, and
East
Edinburgh on its north-eastern boundary. The
Old Town
is a small part of the northern boundary. It's quite a spread-out area, but many points of interest are in the 2 miles or so between the Meadows and Blackford Hill.
By foot
Walk across The Meadows (though not alone in the hours of darkness) from the southern edge of the Old Town.
Or southwards along Nicholson Street and Clerk Street from South Bridge.
Or down Lothian Road and Home Street from the West End of the New Town.
By bus
Lothian Buses
have a comprehensive service throughout the south of the city. Many services depart South Bridge or Lothian Road in the
Old Town
.
See
phone: +44 131 668-8100

address: Blackford Hill

Take a tour of the dome, housing one of Europe's largest telescopes. Learn about the history of the observatory and some of the cutting edge work they are carrying out today. If the weather is clear you can observe the stars in winter or the sun (through a special telescope) in summer. On some Fridays there is a special theme - check website for details.

phone: +44 131 661-4445

address: Craigmillar Castle Road, EH16 4SY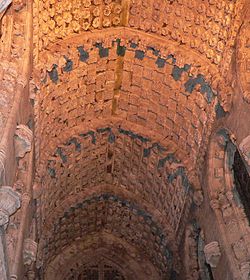 address: Roslin, Midlothian

A 15th-century church already famous for its connections with the Knights Templar and stories that the Holy Grail might rest here, then the Da Vinci Code came along and Rosslyn went ballistic. Despite the crowds it's well worth a visit for the stunning stone-carving and special atmosphere. Be sure to take a walk along the Roslin Glen before catching the bus back into town.

address: Swanston, Fairmilehead

Strangely isolated little village of thatched cottages where the city meets the Pentland Hills. Robert Louis Stevenson spent a lot of time here is his late teens and early twenties, as his parents lived in Swanston Cottage at the time.

address: 3 Barclay Terrace, Bruntsfield

Commercial art gallery
Do
MeadowsEdinburgh's best and biggest central public park. Absolutely free. Known for great atmosphere especially during the summer and entertainment like the festival and regular busking. Great for a walk at any time, day or night. Always awash with activity, the Meadows is the perfect place to relax, read a book, get drunk, or play some football. Tennis courts are available for hire at the eastern end of the park.

phone: +44 131 560-1581 (Box office)

address: 1 Summerhall

Contemporary art exhibitions and event space in the former Royal (Dick) School of Veterinary. The distillery that produces Pickering's Gin is located there and tours by appointment are available (+44 131 290-2901). Barney's Brewery is there as well, though only open to the public on special occasions. You can try both beer and gin at the Royal Dick, which is a pub in the courtyard of Summerhall.

phone: +44 131 668-2019 (Box office)

address: 85 - 89 Clerk Street

Offers a variety of musical events across all genres (classical, jazz, blues, pop, rock, world, folk and comedy).

phone: +44 131 667-7211

address: Dalkeith Road

The pool was built for the Commonwealth Games in 1970, and was used again for the 1986 and 2014 games.

Bruntsfield LinksThis is a park adjoining the Meadows which offers a short hole golf course for everyone. If you don't have any equipment, ask for clubs and balls from The Golf Tavern (see below).

address: Starts at Fountainbridge Square

Walk or cycle along the start of the Canal or go for a boat trip. The Canal eventually meets with the Forth and Clyde Canal at the Falkirk Wheel, which is about half-way to Glasgow.
Walk along Bruntsfield Place and Morningside Road (all one long road) which feature lots of small shops, cafés, restaurants and bakeries.

phone: +44 131 447-4771

address: 18 Newbattle Terrace

Mainstream & alternative films. One screen is full of two- and three-person leather sofas for the ultimate cinema-going experience.
Arthur's Seat is easily accessed from South Edinburgh, but see Old Town for description.
Further afield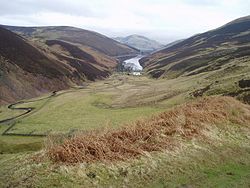 Buy
Eat
Budget
Susie's Wholefood WagonVegetarian wraps, burritos and burgers. Only served around lunch time. Check the webpage if the wagon is there before you go.

phone: +44 131 629-3134

address: 67 Clerk Street

Delicious bakery which produces their breads, croissants, baguettes etc. in the bakery shop. It's a small shop, but they have a few tables to sit in.
Mid-range
Drink
address: 237 Morningside Road

Famously idiosyncratic pub in Edinburgh's douce Morningside area. (Be aware that it's actually illegal to mention Morningside without describing it as douce - just search online for news items mentioning the area for evidence of this). Heinous crimes such as "owning a rucsac", "using a mobile phone" and "waving a camera about", among others, are liable to result in instant dismissal and a lifetime ban. Don't let the grumpy reputation put you off however as this is a comfortably civilised place to spend some time, with an excellent range of ales, impressive wine list, and a whisky menu as long as your arm. Good food too.

phone: +44 131 667-2701

address: 74-78 South Clerk Street

Good pub food and a changing selection of local beers.

Cask and Barrel

address: 24-26 West Preston Street

A pub offering a changing selection of ales. They also have a big selection of whiskies. No food.

address: 45-47 Ratcliffe Terrace

A traditional pub with lots of locals, changing guest ales and a decent selection of whiskies.

address: 30-31 Wrights Houses

Good food and an outside seating area overlooking the Bruntsfield Links. You can also get golf clubs and balls for £3.50 from here if you want to play on the adjacent Links.
Sleep
Budget
phone: +44 131 667-9991

address: 14 Argyle Pl

Two good self-catering kitchens, garden, conservatory/seating area, choice of different sized dorms, and private rooms. Definitely not a party hostel.

phone: +44 131 651-2189

address: 18 Holyrood Park Road

Run by Edinburgh First from the University of Edinburgh, open June 25 to September 10. Accommodation near to the Royal Commonwealth Pool and Arthur's Seat. About half-hour walk to city center. Very nice Scottish breakfast in campus cafeteria. Completely nonsmoking.

phone: 08719 846458 (high cost)

address: 43 Craigmillar Park, Cameron Toll, EH16 5PD

Usual Travelodge experience. About 20 minutes by bus to the centre. Around £50 for a double room without breakfast.
Mid-range
phone: +44 131 668-4422

address: 8 Newington Road

Probably the stand out among the many hotels and guest houses on this main road which stretches from the edge of the Old Town southwards almost to the edge of the city.

phone: +44 131 667-2781

address: 3 East Mayfield

Sonas Guest House is a beautifully converted 19th-century Victorian villa, built in the 1870s for the directors of the railway. It offers the charm of 19th-century Edinburgh with 21st-century amenities such as free Wi-Fi and parking.

phone: +44 131 440-1608

address: Roslin

Bed and Breakfast near the Rosslyn chapel.

phone: +44 131 667-5029

address: 5 East Mayfield

Popular, family-run Victorian guest house established in 1990, one of the first in this area. Great service, great rooms, great breakfast.

phone: +44 131 668-1949

address: 8 Priestfield Road, West of Old Town

This is relatively expensive (£50-£90 for a double room), but with a beautiful decor and friendly staff.

Best Western Plus Bruntsfield Hotel

phone: +44 131 229-1393

address: 69 Bruntsfield Place

Traditional boutique hotel with contemporary touches and Bisque Bar & Brasserie with mains around £15. Free parking & free WiFi.
Splurge
phone: +44 131 225-7800

address: Priestfield Road

Multiple award-winning 5-star hotel in the shadow of Arthur's Seat. What other city hotel anywhere in the world can boast a herd of Highland Cattle in its grounds?