North Coast (São Paulo)
North Coast
is a region in the state of
São Paulo
. It is formed by the Paraíba Valley (the Paraíba river and the mountainous area around it) and the North Coast itself. The two regions are separated by the
Serra do Mar State Park
(part of the
Atlantic Forest South-East Reserves
, a UNESCO World Heritage Site).
Regions
Cities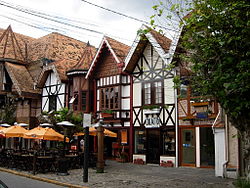 - City with that attracts Catholic pilgrims of the entire country to see the "Patroness of Brazil"
- Small city with valuable historical heritage and access to the natural beauty of the Serra da Bocaina National Park
- Mountain resort town popular for its cool climate, German architecture and nightlife
- Lively beach city that attracts people from all social classes
- Cozy farm resort hotels, ecotourism and several historical farms and constructions
- The Brazilian Aerospace capital, the largest city of the region
- City with a charming historical center, year-round caipira festivals, and nice nature to explore
- A beach city, with some of the most beautiful beaches in the state
- Second largest city of the Paraíba valley, in an excellent location to explore the region
Other destinations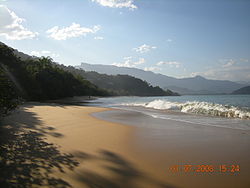 Understand
The North Coast of São Paulo is located in the far east of the state, close to the border with
Rio de Janeiro
, and there is hardly another part of the state with so much variety of things to do. Likely, the most popular are the beaches surrounded by the wild rainforest of the
Serra do Mar State Park
, but the Paraíba valley also offers beautiful XIX century historical towns, fresh-air mountain resort towns, inumerous ecotourism options, and vivid
caipira
cultural manifestations.
For those who come for study and business, there are also important industrial cities along the Dutra (SP-060) motorway, including the largest city of the region,
São José dos Campos
, Brazil's aerospace capital and one of the most important technology centers in the country.
See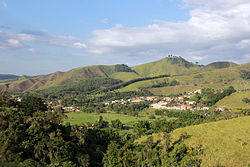 Do
Ecotourism and radical sports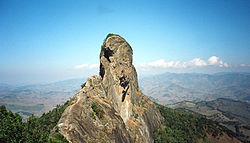 Containing three mountain ranges (Serra do Mar, Serra da Mantiqueira and Serra da Bocaina), countless rivers, and secondary Atlantic rainforest, it is no wonder that radical sports and ecotourism are a strong attraction of the region.