Ontario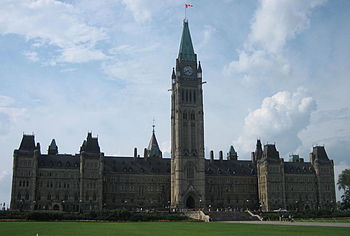 Ontario
is
Canada
's most populous and second-largest province, home to the Canadian capital city of
Ottawa
, and
Toronto
, which is Ontario's capital and Canada's largest city. Ontario is bordered by the province of
Quebec
to the east, by the
Great Lakes
and the
United States
to the south, and by
Manitoba
to the west.
While southern Ontario is Canada's dominant population centre, the north only has a few cities, with most of it being boreal forest extending to the Hudson Bay and the
Arctic
.
Understand
In addition to being
Canada
's most populous province, it is also a major tourist destination, especially around the
Niagara Falls
. More than 90% of the population resides in the four regions that make up Southern Ontario, which covers a much smaller land area than the expansive north, making them worlds apart in topography and local culture. Due to its massive size, Ontario can provide the visitor with access to Canada's most populous city, Toronto; the world's largest freshwater lake, Lake Superior; and even a polar bear park in the Arctic Circle. While English is the first language of most people, one will find historic French speakers and some signage in French, many other immigrant languages in the greater Toronto area, and First Nations peoples' native tongues still being spoken, though dwindling.
Regions
The Greater Toronto Area, Hamilton and the Niagara Peninsula are usually described as the
Golden Horseshoe
. These are, together with Southwestern Ontario, described as "Southern Ontario".
Cities
Ontario has many cities. Here are nine of the major ones.
— Canada's largest city and capital of Ontario with 6.1 million people
— Canadian capital with 1.19 million people
— historic and beautiful
— across the river from Detroit
Other destinations
— premier wine region
Lake Huron Beaches — including Grand Bend, Sauble Beach, and Wasaga Beach, the world's longest freshwater beach.
— southwestern Ontario's last major forested area, home to a National Park, and endpoint of the Bruce Trail
— a huge, isolated expanse of rugged backcountry forests and lakes
— countless stop-offs, some with castles, on the St Lawrence River bordering New York
— connecting Kingston and Ottawa
— a pretty place to break up the 24h drive across northern Ontario
Talk
English is the official language of Ontario, and is widely spoken throughout the province. French is spoken in some parts of the province especially along the border in eastern and northern Ontario, and has been officially recognized as a minority language by the provincial government. Services are available in both English and French at all federal and provincial government offices, and some municipal government offices. Many large and small businesses, especially in Ottawa, offer services in French although this is not always mandated by statute. The closer one gets to
Quebec
, the more likely one is to be able to receive service in French in stores, restaurants and other businesses. Some banks and ATMs also offer service in Chinese, particularly in Ottawa and Toronto.
More than 95% of the Ontarian population is fluent in English and/or French. More than 91% of the population is fluent in English.
Get in
By plane
Most visitors arrive by way of
Toronto Pearson International Airport
in
Mississauga
(just outside of Toronto). The airport is a major hub for most Canadian air carriers. If your destination is in Southern Ontario, you will likely pass through Pearson at some point. Many flights from overseas will land in Toronto, and daily flights are available from many Canadian cities and most American hubs. Pearson is a very expensive airport, however, so alternative airports in smaller cities (such as
Hamilton
, or even
Buffalo
across the border) are popular with travellers on a budget.
For destinations in Eastern Ontario and the
Ottawa Valley
, flights from within Canada, from the United States, and the United Kingdom are also available to
Ottawa
. Many American hubs have daily direct flights into Ottawa.
In Southern Ontario, there are airports at
Windsor
,
Sarnia
,
London
,
Hamilton
and
Kingston
that are served by Air Canada and/or WestJet to various Canadian destinations (but most commonly only to Toronto). There is also an airport at
Kitchener
that is served by Delta Air Lines to
Detroit
and WestJet to
Calgary
. If you are going to Windsor, you will land at
Detroit Metro Airport
just across the border. For
Cornwall
, the closest major airport is across the
Québec
border in
Dorval
.
If you plan to travel to
Northwestern Ontario
or the North of Superior region, then
Thunder Bay
International Airport is your best bet. Air Canada's direct flights include those from Toronto and
Winnipeg
, and Westjet has flights from Hamilton and Winnipeg.
By car
Driving from the USA, border crossings include: International Falls, Minn. to Fort Frances, Ontario; Sault Ste. Marie, Michigan to
Sault Ste Marie
, Ontario; Port Huron, Michigan to
Sarnia
, Ontario; Detroit, Michigan to
Windsor
, Ontario; Buffalo, NY to
Fort Erie
, Ontario;
Niagara Falls, New York
to
Niagara Falls, Ontario
; Lewiston to Queenston; Cape Vincent to
Wolfe Island
(seasonal),
Wellesley Island NY to Hill Island (Lansdowne), Ontario
;
Ogdensburg
to
Prescott
;
Massena
to
Cornwall
.
If you are coming from the St. Lawrence River valley in
Quebec
, the southern routes are autoroute 20 to the 401 (
Windsor-Quebec corridor
to
Toronto
) or autoroute 40 to 417 (
Trans-Canada Highway
through
Ottawa
). If your intentions are northerly, the Ottawa route is the most direct. From
Hull
, five local bridges lead south into Ottawa; from l'île aux Alumettes a bridge on highway 148 leads south into
Pembroke
. From the westernmost portions of Québec (Rouyn-Noranda and Abitibi-Témiscamingue), regional highways lead to
North Bay
,
Temiskaming Shores
, and the Trans-Canada Highway (11).
From
Manitoba
, there really is only one option by car (unless you are coming via the USA), and that is TransCanada Highway 1, which becomes Highway 17 in Ontario.
By bus
Greyhound Canada
services Toronto and Ottawa, with frequent daily connections to Montreal, and connects to the USA via Buffalo, NY.
Megabus
provides service from
New York City
,
Buffalo
,
Buffalo Airport
,
Philadelphia
,
Syracuse
,
Rochester
, and
Washington, D.C.
to Toronto.
Kasper
runs multiple regional shuttle buses a few times weekly on the
Trans-Canada Highway
mainline through Winnipeg-
Sioux Lookout
-
Thunder Bay
-
White River
; from there,
Ontario Northland
continues to
Sault Sainte Marie
-
Sudbury
-
Ottawa
.
For more structured bus trips/transport there is also  
Out Here Travel
, a backpacker-focused hybrid bus transport/tour company which picks up passengers in the Toronto area and other nearby locations - heading east primarily. For trips to national parks, such as Algonquin Park, there is also
Park Bus
.
By train
Within Canada,
VIA Rail Canada
is the most common way to enter Ontario by train. It is not unheard of to enter Ontario from the USA by train (VIA/Amtrak jointly operate the "Maple Leaf", New York City through Buffalo-Niagara to Toronto), but the customs waits between the USA and Canada are no different than might be expected by car or plane.
On foot or bicycle
A few central points in Ottawa (such as the Byward Market, Centretown, Parliament Hill, the National Gallery and Major Hill Park) are within walking distance from
Hull
. There are paths on the Québec side, suitable for cycling, which easily reach the Alexandra (Interprovincial) bridge to Ottawa-Lowertown.
There is no easy way to enter Windsor from Detroit on foot or by bicycle.
Tunnel Bus
is a possible alternative ($4), but bicycles may need to be partially disassembled to lie flat for transport if there's insufficient space on the bike racks (and may not be able to be brought aboard at all if the bus is full). The ferry from Marine City, Minnesota, to Sombra, Ontario, will accept a bicycle and rider ($2, one way).
It is possible to cross from New York State on foot using the Rainbow Bridge in Niagara Falls. It is possible to cross by seasonal ferry to the
Thousand Islands
(Cape Vincent, New York to Wolfe Island, Ontario) with a bicycle; crossing on foot there makes little sense due to the rural distances involved.
Get around
By car
Ontario is a large province and, as a result, the car is nearly the most convenient way to explore it. If you are arriving by plane, cars are easily rented if you are over 23, but easiest if you are over 25 years of age. There is more to Ontario than Southern Ontario and
Toronto
(or
Hamilton
, or
Niagara
), and driving to and through the vast and varied regions of Ontario can be an adventure. Coming from the USA, your options are numerous.
In
Northern Ontario
, the car is a must if you wish to get from place to place. In most cases, you will be driving the
Trans-Canada Highway
(a cross-Canada network of highways, often offering more than one route), either on Highway 17 or Highway 11. 17 follows a more southerly route hugging Lake Superior, while 11 ventures northward at
North Bay
and heads through a less populous region of the province before heading southwards. Highways 11 and 17 run concurrently from the
Nipigon
River west to the
Thunder Bay
region, a single point of failure. To the west, 11 heads to the US border at
Rainy River
while Trans-Canada 17 continues west to
Manitoba
.
Even by car, you will be unable to access the northern half of Ontario. Roads are the exception, not the rule, and you will rely on plane and train nearly anywhere north of Lake Nipigon.
Speed limits are posted in metric. Roadways are usually in good condition. Freeways which had posted 70 mph speeds were lowered to 100km/h (62mph) during the energy shortages of the 1970s and the original speed limits never returned; Ontario outlaws radar detectors as the revenue from speeding tickets is very profitable for provincial coffers. On major highways, drivers occasionally exceed the speed limit by 20 to 49 km/h despite the threat of hefty fines. Anyone caught exceeding the speed limit by 50 km/h or more, or making certain undesirable driving manoeuvres such as racing, preventing others from passing or rushing to turn left on a fresh green light before the oncoming lanes have moved, can be hit with an automatic fine between $2000 and $10,000, a seven-day licence suspension
and
a seven-day vehicle impound.
Lane discipline by drivers is considered mediocre at best. Although it is widely known that passing should be only done on the leftmost lanes, drivers routinely pass on the rightmost lanes, mostly due to slower drivers failing to change lanes to the rightmost lanes.
Ontario has High Occupancy Vehicle (HOV) lanes on Highway 403 and 404. Cars and even motorcycles require at least two occupants per vehicle to use them around the clock. If you are coming from the USA, remember that motorcycles without passengers are banned from Ontario HOV lanes. It is different from US practice, where all HOV lanes allow motorcycles even if they only have a single rider.
By bus
Within and near the
Greater Toronto Area
,
GO Transit
buses serve many cities and towns near Toronto. GO buses often complement GO Transit rail service for destinations or time periods not covered by GO trains. A few GO bus terminals are at stations along Toronto's subway system.
By boat
Ontario contains many excellent recreational waterways including: the
Great Lakes
, the
Rideau Canal
, the Trent-Severn Waterway, the Ottawa and St Lawrence Rivers. The St Lawrence River includes the
Thousand Islands
region and the St Lawrence Seaway system.
The Niagara River is one of the wonders of our natural world although it is most definitely not a recreational waterway! The river includes the great cataract,
Niagara Falls
, and is bypassed for navigational purposes by the Welland Ship Canal.
The Pelee Islander

phone: +1-800-661-2220

Daily trips to Pelee Island and mainland Ontario, Canada. Service from Sandusky is limited to once daily during the summer months, and is further restricted during the spring and fall. Advance vehicle reservations.

address: Jackson St., Sandusky Ohio

The largest passenger ferry along the Lake Erie route to Pelee Island. Leaves from the foot of Jackson St., Sandusky. To Leamington, Canada, Kingsville Govt. Dock, Ontario, Canada and Pelee Island, Ontario, Canada.
By train
VIA Rail services many areas of Ontario, from small towns to the largest cities. Many of the larger stations are served by several trains each day. Stations are often in the downtown area of some cities, and are sometimes served by local public transit. In Toronto, car rentals are available from within Union Station.
Within and near the
Greater Toronto Area
,
GO Transit
offers train service on several routes radiating from Toronto's Union Station. There is daily train service (including evening service) between
Burlington
and
Pickering
with more limited service to other destinations, some having only rush-hour, peak-direction service. GO Transit bus service often complements the rail service for destinations or time periods not covered by GO trains. On Weekends year-round, GO Transit runs the
Niagara Weekend GO Train Service
between
Toronto
and
Niagara Falls
.
The big exception to the above is if your destination is Northern Ontario (such as
Moosonee
or
Lake Superior Provincial Park
). There are train services to these areas that are your only options, excepting planes.
By plane
Toronto Pearson International Airport
(
YYZ
), as the province's largest airport, is a major hub for most Canadian air carriers with regular service to regional airports throughout Ontario. More locations are served by Toronto's City Centre Airport.
Ottawa has the Macdonald Cartier International Airport (YOW) for destinations in Eastern Ontario and the Ottawa Valley.
In Southern Ontario, there are airports at Windsor, Sarnia, London, Hamilton, Kingston, and Kitchener.
If you plan to travel to Northern Ontario or the North of Superior region, airports include Thunder Bay, Sudbury (Ontario), Timmins, Sault Sainte Marie (Ontario), and many smaller airports. The larger carriers serving Northern Ontario from airports in Toronto and Ottawa include Air Canada Express, Bearskin Airlines, and Porter Airlines.

See
Old Fort William in Thunder Bay, a historical fort with the best historical reenactments available in Ontario
Lake Huron Lighthouses along Southwestern Ontario's Lake Huron coastline
The National Capital Region in Ottawa
Take in the view from the CN Tower in Toronto

phone: +1 705 526-7838

1.5 hours north of Toronto on Hwy. 12. French Jesuits settled here for 10 years until they fled in 1649 after attacks from the Iroquois.
Explore the Historic Nipissing Road now part of the Great (Trans Canada) Trail. You can drive the road as well as hike it. See Magnetawan.
Itineraries
Do
Hike the Sleeping Giant, a series of mesas that resemble a human figure, near Thunder Bay
Visit Niagara Falls.
Visit and hike through Temagami's Old Growth Forest, climb the Fire Tower and canoe Lake Temagami.
Dive around or take a boat tour of shipwrecks at Fathom Five National Marine Park at Tobermory
Camp at Bruce Peninsula National Park.
Visit Manitoulin Island, the largest freshwater lake island in the world.
Visit one of Ontario's freshwater sandy beaches: Wasaga Beach, Sauble Beach or Grand Bend in Southwestern Ontario; Pancake Bay Provincial Park in Northern Ontario. Also visit these Ontario Parks for great beaches: Sandbanks, Lake Superior, Awenda, Charleston Lake, and the Pinery.
Hike the Bruce Trail (or portions of it) from Niagara Falls to Tobermory, or the Ontario sections of the Trans Canada Trail.
Visit Point Pelee National Park and Pelee Island, the southernmost point in Canada.
Camp and canoe at one of the province's extensive Provincial Parks: Algonquin Park, Quetico.
Ride one of several heritage railways in Ontario operated by rail-fans using vintage rail equipment.
Follow the Wine Road from Exit 78 on QEW to Niagara-on-the-Lake (map) and visit some wineries.
Try Walleye and Bass fishing in Ahmic Lake in Magnetawan.
Mississauga offers a wide amount of biking/hiking trails with beautiful views of trees, birds, and the Credit River, despite being in the Greater Toronto Area. Hardly crowded at all and easy terrain.
Watch large commercial ships climb the Niagara Escarpment using the Welland Canal.

Craft brewers tourVisit craft brewers of Ontario

Visit maple sugar shacks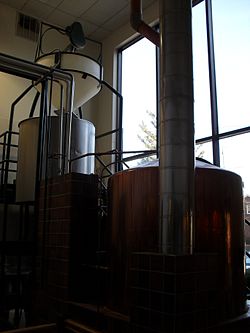 Eat
The
Greater Toronto Area
,
Ottawa
,
Golden Horseshoe
, and
Niagara Falls
/
Niagara Region
each offer you a wide variety of Indian, Chinese, Thai, Italian, Latin American, Japanese, fast food, and French cuisines (all formal and informal). Toronto and Ottawa have large immigrant populations, and have an unusually high variety of quality specialty cuisines, that cater to Western, Asian, European palates.
Visit
Gluten-Free Ontario
for a list of restaurants/bakeries in Ontario that offer gluten-free food.
Drink
In Ontario, the legal drinking age is 19. In Southern Ontario, you will find a great variety of beer and spirits at your disposal, while in Northern Ontario your options are usually limited to the most common North American standards. Drinking in public is discouraged by law in Ontario and most parts of Canada, exceptions being licensed patios and the like.
Where
Beer is available from the
Beer Store
(run by Molson, Labatt and Sleeman), while beer, wine and other alcohol is available from the
Liquor Control Board of Ontario
, commonly called the LCBO (run by the government). In Northern Ontario, you will typically only see the LCBO (and this will also be the case in some rural areas of Southern Ontario). Alcohol in a grocery store is very rare; beer was introduced to a handful of large grocery stores in 2015. A few rural villages unable to support a free-standing liquor store operate an LCBO agency as a sideline in an existing store. You will never find alcohol in convenience stores in Ontario. You can also buy wine at the
Wine Rack
in some areas; some of these outlets are attached to large supermarkets. Alcohol may not be easily available outside of LCBO and Beer Store hours, so stock up on alcohol ahead of holidays and store closures.
Of course, pubs and bars are no rarity in Ontario. In nearly every community, you will be able to find at least one tavern or bar. A domestic bottled beer will typically cost around $3.50 and a cocktail-type drink around $4.50 or more. Expect the prices to vary, with prices being much higher in urban centres. Drinks are served "smart-serve" in Ontario, so they will never be made free-pour, every (single) serving of liquor, beer and wine would have approximately the same amount of alcohol (though in reality, particularly strong beers or wines will have more alcohol per serving)
Beer
Ontario has an active beer culture that has blossomed in Southern Ontario in particular. Below are some of the breweries you can expect to find.
Everywhere:
Labatt, a macrobrewery found across Canada
Molson, a macrobrewery found across Canada
Golden Horseshoe:
Eastern Ontario:
Southwestern Ontario:
Central Ontario:
Northern Ontario:
Much like the popularity of smaller, regional breweries, brewpubs have become increasingly popular in some cities throughout Ontario. These brew unique beers within the restaurant that supposedly reflect local tastes and matches some of the dishes offered.
Wine
The Niagara region, home to
Niagara Falls
and
Niagara-on-the-Lake
, is Ontario's premier wine-production region. Wine is also produced at 13 wineries in
Essex County
and
Pelee Island
, Canada's most southern point, and there are also some wineries in
Prince Edward County
in Eastern Ontario.
Ontario has a comparatively young wine industry that is expanding rapidly. Ontario, and Canada in general, is renowned for its consistent and unique ice wines. It is also gaining increasing recognition for its world-class premium table wines.
Its wine regions are right in the middle of the northern grape-growing belt – between 41° and 44° north. That puts southern and eastern Ontario just south of the famous Bordeaux Region in France, and parallel with northern California wine regions. Ontario is considered a "cool climate region" – which means at harvest time grapes are blessed with more concentrated flavours and balanced acidity which makes them wonderfully food friendly. That's why cooler climate wines typically have a livelier flavour than those from hotter climates.
The Vinters Quality Association (VQA) is an association of wineries that provide insight into the quality of Ontario wines. When purchasing wine made in Ontario, look for a "VQA" logo on the bottle - this tells you the wine has been approved by the association. Keep in mind that there are still many wines that are not certified, but lack of certification does not necessarily mean a poor wine; wines made from some varieties of grapes are automatically excluded from VQA consideration.
Buy
In Ontario, the Harmonized Sales Tax (HST) is 13% (5% federal, 8% provincial). Exceptions do apply. Basic necessities such as hygiene products, unprocessed fruits, vegetables and meat, bread (6 or more) and children's clothing are tax-exempt. Fast food which is under $4 are charged only at 5% tax. As is the case for rest of Canada, visitors cannot claim tax refund on their purchases.

Smoke

Smoking any substance is prohibited in indoor workplaces in Ontario - including bars and restaurants, the workplaces of bartenders, waiters, and chefs. Depending on the city, it might or might not be legal to smoke on a restaurant's patio.
In Ontario, Supreme Court rulings have made it difficult to convict on charges of marijuana possession, and police are generally lenient towards possession of up to 30 grams. Legislation is expected to pass in the federal parliament to legalize recreational marijuana as soon as August 2018, but buying, selling, and using recreational marijuana remains illegal until then. Tourists are advised to avoid smoking marijuana in public areas, though relative to most of the world, the risk of criminal prosecution is minimal.

Go next
Quebec
, to the east, is the nearest populated area of
Canada
and presents an interesting contrast to Ontario.