Ogdensburg
Ogdensburg
is a city of 10,700 people (2016) in
Northern New York
on the St. Lawrence Seaway opposite
Prescott
, Ontario.
Understand
Due to its strategic position on the St. Lawrence River, Prescott-Ogdensburg had a long native history before the first European presence. The initial colonial settlement was a fortress and 1749 French Catholic mission; the French fur trade in that era followed the river westward to reach the
Great Lakes
. During the Seven Years War (1750s), warriors from this fort attacked British colonists on behalf of the French. After the 1760 Battle of the Thousand Islands, the territory became British; in 1796, Jay's Treaty placed Fort Oswegatchie on the
US
side of the border. US settlers largely displaced the Oswegatchie natives and named the village Ogdensburgh after Samuel Ogden, an early landowner.
During the War of 1812, the city was captured by British forces; local merchants conducted extensive trade with Canada. Before the St. Lawrence Seaway (1958), Great Lakes vessels would unload grains in Prescott-Ogdensburg for transport eastward by rail. Early railways included the Ogdensburg & Lake Champlain Railroad (later Rutland Railroad) (1849), Rome, Watertown & Ogdensburg Railroad (1853) and a Portland & Ogdensburg Railway (never completed).
International ferry crossings joined Prescott-Ogdensburg and Morristown-
Brockville
until the Prescott-Ogdensburg international bridge opened in 1960; from there, separate railways once joined Prescott-Ottawa and Brockville-Ottawa.
Get in
By car
NY 37 runs from US 11 in Watertown through Morristown and Ogdensburg, then follows the river to Massena-Malone
NY 812 takes a dog-legged journey from the Prescott-Ogdensburg bridge to Utica
Ontario 416 runs 45 miles (75km) north from the Prescott-Ogdensburg bridge to suburban Ottawa
Ontario 401 runs from Windsor-Détroit through Toronto to Montréal; the Prescott-Ogdensburg bridge is exit 721 southbound.
By bus
phone: +1 315 386-2600

address: Price Chopper, 981 Ford St.

Weekday commuter bus service to Canton-Potsdam (three runs daily), Massena and Morristown.

phone: +1 613-803-6060

Shuttle van from Ottawa-Nepean-Kemptville to Ogdensburg airport, available only to Canadian passport holders. Restrictive cancellation policy.
By rail
Passenger trains no longer stop in Prescott or Ogdensburg. VIA Rail's Toronto-Ottawa and Toronto-Montréal corridor services are available from
Brockville
. The closest Amtrak stations are in
Utica
-
Rome
or
Plattsburgh
.
By plane
phone: +1 315 295-1014

Reservations +1 800-CAPE-AIR. One-hour flight to Ogdensburg or Massena from Albany; connections at Albany for White Plains NY (onward ground link to NYC, ) or Boston ().

Allegiant AirFlights from Ogdensburg to Tampa and Orlando, Florida.
A similar situation exists in
Watertown
(
ART
). Plattsburgh and Massena.
The closest major airport is at the southern edge of Ottawa (YOW), about forty miles due north. Syracuse (SYR) may be an alternative, but is more distant.

By boat
Municipal Marina

phone: +1 315 393-1980

address: 100 Riverside Ave.

Docks for 71 boats, playground, tennis courts, swimming pool, and walking trail.
Get around

Local taxis are G Mans Taxi (805 Caroline St, +1 315 393-3999) and Carry All Taxi (729 Patterson St, +1 315 393-3911).

See
phone: +1 315 393-2425

address: 303 Washington St.

The Parish Mansion (the former family mansion of local industrialist David Parish) was home to Eva Remington, widow of artist Frederic Remington. The collection of Remington art and memorabilia includes notable paintings of the American West.

address: Lighthouse Point, Commerce Street

Archaeological site with historic monument and interpretive signs. A local group, the Fort La Présentation Association, proposes to reconstruct and operate the historic French mission fort as a living museum describing the diverse history and peoples of the area. The same group offers historical re-enactments and annual events related to the War of 1812.

Library Park Historic District

address: 303-323 Washington St., 100-112 Carolina St., and Liberty Park

National historic district includes seven contributing buildings, the Remington Art Museum (1809–10), Ogdensburg Public Library (1810), Library Park, and the Soldiers and Sailors Monument.
Do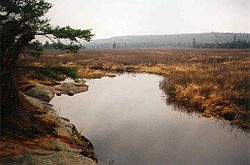 Fish the Oswegatchie River
Scuba diving on the St. Lawrence River

Ogdensburg Command Performances

phone: +1 315 393-2625

address: 1100 State Street-OFA

Fax 315-393-3745. Live theatre.
Events
Battle of Ogdensburg, Feb. 22, 1813. Fort de la Présentation Association and Forsyth's Rifles conduct an annual re-enactment downtown.
Buy
Duty-free shops operate in both directions at the Prescott-Ogdensburg bridge for traffic leaving each respective country.
Eat
phone: +1 315 393-9101

address: 701 Canton St.

phone: +1 315 393-9088

address: 20 Market St.

Restaurant, dining room and cocktail lounge.
Drink
phone: +1 315 393-3080

address: 1612 Ford St.

Restaurant and tavern. Wings, seafood, burgers.
Sleep
Hotels and motels
phone: +1 315 393-4550

address: 6765 State Highway 37

Quality Inn on 14 acres of St. Lawrence riverfront, 46 rooms with balcony, one four-bedroom cottage. Riverside garden and swimming pool, exercise facility, continental breakfast. Gran-View Restaurant with patio, Marco's Sunset Dining Room, event space. AAA.

phone: +1 315 393-1545

address: 7191 State Highway 37

Motel, outdoor pool, tennis and fitness facilities, volleyball/basketball courts, game room, boat dock and fishing. AAA.

Wishing Wells Motel

phone: +1 315 393-6309

address: 1200 New York Ave

Eight-room motel.
Bed and breakfast
phone: +1 315 393-7238

address: 7 Butternut Dr.

phone: +1 315 393-3844

address: 247 Proctor Avenue
Connect
Ogdensburg's telephone area code is +1 315; its postal code is 13669. A historic post office building at 431 State St. is listed on the National Register of Historic Places. Commercial mail receiving service for parcels is available from the
UPS Store
(2981 Ford Street Ext, +1 315 393-1188) or
US2CAN Logistics
(120 Chimney Point Dr, +1 315 713-4290).
phone: +1 315 393-4325

address: 312 Washington St.

Internet (wi-fi and public-use computers), seven-day DVD rental, books and audiobooks.
Nearby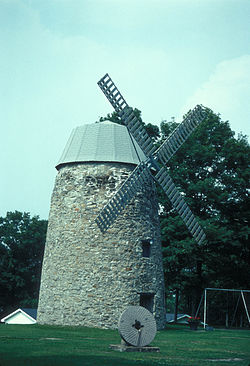 Morristown
Small (pop 2000) village opposite
Brockville
on the St. Lawrence River. The road forks at this point, with NY12 following the river westward through
Alexandria Bay
and
Clayton
in the
Thousand Islands
region while NY37 turns southward toward
Watertown
.
phone: +1 315 375-6371

address: Route 12, Morristown

Sandy beach, docks for boating and fishing. Cross-country skiing in winter.
Hammond
Tiny speck of a village centred on NY37 and wedged between the St. Lawrence River (opposite
Mallorytown
) and the Lonesome Bay State Forest.
phone: +1 315 324-5966

address: 71 Schermerhorn Landing, Hammond

Full-service marina, cottage rentals, shuttle boat to Singer Castle in the Thousand Islands.
Go next